Meet our Life Skills Instructors
At the end of February, we'll say goodbye to our friend Jeannie LaBuz who is retiring after 10 years as Director, People in Transition.  We welcome Nancy Howard as the incoming Director, PIT.   
Sign up for one of our Life Skills classes - you may meet one of these very knowledgeable instructors.  Some of our students have gone on to receive jobs, manage their budgets better, and even learn how to use coupons for huge savings on their grocery bill.  What will you learn today?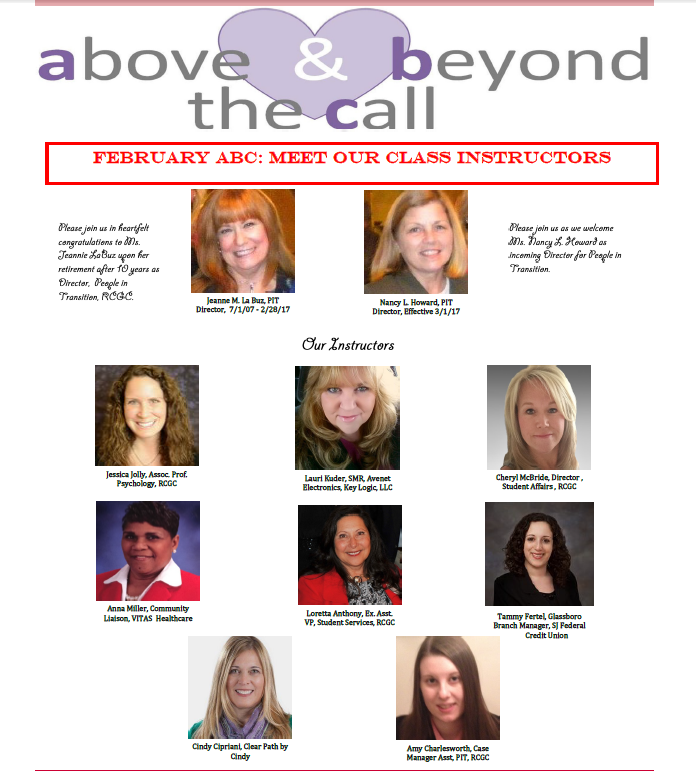 Do you know an outstanding individual? Someone who has gone "above and beyond" the call of duty by volunteering, fund raising, helping or "doing good" in Gloucester County?  We'd like to feature them in our monthly newsletter.
Contact Paul Blackstock to nominate someone or for more information.