ABOVE AND BEYOND
Every day in south Jersey, ordinary people have extraordinary impact on those around them. Do you know an outstanding individual? Someone who has gone "above and beyond" the call of duty by volunteering, fund raising, helping or "doing good" in southern New Jersey? We would love to feature them in our monthly newsletter.
Contact Paul Blackstock to nominate someone, or for additional information.

March 2018 - Daniele Spence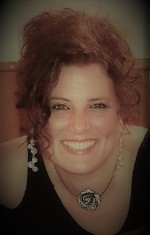 If you live in Gloucester County, there is a good chance that you have met or seen our March Above and Beyond the Call (ABC) recipient Daniele Spence. She is a resident of Glassboro and a boundless bundle of energy. She has so many talents in multiple areas that you never know where she will show up, or what she will be doing next.
     Daniele works at the position of Freeholder Aide at Gloucester County. She wears many different hats through her current position...from helping people in need to heading up a multitude of events around the county.
     Daniele also volunteers as part of the Glassboro Board of Health and the Glassboro Memorial Day Parade, and chairs the Glassboro Historic Preservation Commission. Daniele's husband Fran is an Iraq and Afghanistan Veteran and a member of the Glassboro VFW Post 679 where she serves on the Auxiliary Board. 
     But there is also another side of Daniele that may surprise many. She has an incredible singing voice and musical talent that she enjoys sharing with others. She plays with the band, TK and the Howlers, a five piece band that plays classic and contemporary blues and rock music at many different venues in the region. Their music is rocking, and enjoyed by a large following. As lead vocalist playing acoustic and electric guitar, Daniele and the boys put on one heck of a show and play many charity events. 
     But what makes Daniele so very special to us is her big heart and her willingness to share her talent with charitable causes, especially our military forces and veterans. When it comes to "Her Vets," Daniele donates time and talent that far exceed anyone's expectations. She must have sung the Star Spangle Banner at hundreds of veteran events over the years, to the enjoyment of all in attendance. She is also a member of a dedicated group of singers and entertainers that donate their time to perform at local VFWs, the Annual Vets Picnic, veteran luncheons and dinners, and other veteran events. As a solo act, her voice overwhelms all in attendance when she sings the old classics from rock to country. Those of us at The Heart especially like her Patsy Cline songs. With no disrespect to Patsy, Daniele's singing is beyond description. You close your eyes and can imagine being at a Patsy Cline concert.
     We at the Heart and People for People thank you Daniele for not only all of your assistance with helping others, but also for allowing us and others to share in your wonderful talent. Simply put, Daniele, YOU ROCK!
     Contributed by Paul Blackstock
---
February 2018 - Bob Dalessando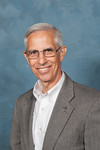 Bob Dalessando is our Above and Beyond the Call (ABC) for February, 2018. He is a lifelong Gloucester County resident that believes in giving back.
     You could say that Bob's desire to give back came from his father. The senior Dalessando volunteered during WW II and became an Army Air Force pilot for the 80th troop carrier squadron, 436th troop carrier group. He flew the C-47 plane during some of WW II's biggest battles risking his life flying into danger on a regular basis. His job was to fly into enemy territory with a plane full of paratroopers from the 101st and 82nd Airborne that would jump into battle behind enemy lines. Some of his missions were during Operation Market Garden, (airborne invasion of Holland,) Bastogne (Battle of the Bulge) and Operation Varsity, the invasion of Germany.
     Bob also served his country by joining the Army in 1972 and served in the states and Germany. He served for eight years and left the service with the rank of Captain.
     After leaving the service he worked for a number of Fortune 100 companies in operations management, sales and marketing. He left the Corporate world to start his own operation called Preferred Funding Solutions Group.   
      Preferred Funding is a fundraising and marketing consultancy for 501-C organizations. It assists non-profits with fund raising via online consumer shopping.
Bob also donates his time and support lending a hand with many of the non-profits he works with. He can be seen at many of the People for People , Heart of South Jersey and other local non-profit events.
     Bob also volunteers a great deal of time as the past president and current Board Member of the Rowan Toastmasters, a public speaking and leadership empowerment club open to both students and the local community. Bob works with members using his years of experience in the Corporate World as an inspiration and guide.
     Bob also volunteers time as the Membership Director for Gloucester County Network Connections, a networking organization for professionals in the Senior Care industry. In just the past few years his organization has donated over $10,000 to a variety of non-profits to help with their missions.
     Bob is also a Board Member of the Gloucester County Community Organizations Active in Disaster (GCCOAD) lending his organizational skills and contacts in the Health Care industry to help mobilize the community during and after a disaster..
     Bob is an inspiration to many and a caring person willing to do what he can to help others. We here at the Heart of South Jersey and People for People are enriched by knowing Bob.
Contributed by Paul Blackstock
---
January 2018 - A Year in Review
This month we bring you our 2017 Year in Review - a compilation of our favorite volunteers who went Above and Beyond the Call!
---